"Surround yourself with the support you and your newborn need to have a happy, nurturing postpartum experience."
Phone: 919-604-3402
Email: karen@gentletransitionsdoula.com
Serving the Triangle and Wake County areas including: Raleigh, Durham, Cary, Apex, Fuquay-Varina, Holly Springs, Chapel Hill and Garner.
SERVICES OFFERED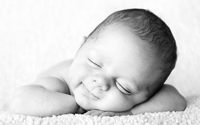 Whether you are a new parent experiencing parenthood for the first time, or an experienced parent trying to juggle several children, everyone needs help during those postpartum weeks. How does a postpartum doula provide a more gentle transition of adding a new baby to your family?
Provides non-medical physical and emotional support to the new parents
Basic baby care education and soothing techniques
Baby sleep education to support healthy sleep habits
Breastfeeding and/or bottle feeding support
Sibling-related care
Light housekeeping such as washing bottles or laundry for baby
Meal preparation and easy meal ideas
Antepartum care (for example, meetings before baby is born to answer questions about baby gear, or assistance in staging nursery)
Referrals to other resources as needed
My expertise also includes caring for multiples (twins, triplets, and quads), premature infants, postpartum depression, parenting after infertility, developmental delay and disabilities, infant sleep and feeding issues, and special dietary needs. My services differ from that of a baby nurse in that I am non-medical in nature. My goal is to help the family transition into their new roles. Parents are the experts of their babies. I am there to provide curated evidence-based guidance for your unique parenting style based on your baby's emerging personality and temperament.

HOURS OF AVAILABILITY

My schedule is flexible, but typically I see families for a 4-hour visit between 10am and 4pm. I work closely with other doulas in this area, and if I am not available, I can direct you to another doula who may be able to help.

ABOUT ME
KAREN J. BAKER, MSW, PCD (DONA)
she/her/hers
My interest in postpartum doula work began not long after my twins were born. I realized that new and seasoned parents need more support than simply time off work or help from other family members in order to provide the best care for their babies and themselves. After my twins' first birthday, I found myself actively involved in helping new parents during the postpartum period by delivering meals or offering other support or information. These experiences led me to explore doula work.

I attended Peace College in Raleigh, followed by East Carolina University where I studied Psychology with a minor in Child Development and Family Relations. I received my Master of Social Work degree from the University of North Carolina at Chapel Hill in 2004. I worked for several years with adults with mental illness, and also have experience in crisis intervention and death and dying issues, including pregnancy loss. I am a DONA International certified postpartum doula and CPR/First Aid certified. I participate in continuing education to provide my clients with the most up to date, science-based information available. I have worked with over 150 babies and over 100 families since becoming a doula in 2005.

I have lived in North Carolina my whole life, and currently live in Apex, NC with my husband Greg, my twins who are now teenagers, my dog Cora, and cat Luna Lovegood. I love UNC basketball, ECU football, running, and stand up paddleboarding. I am a foodie, bookworm, Episcopalian, and a piece of my heart lives on the beach. I enjoy opportunities to volunteer at my children's school, with youth groups, at community events, or at church.